---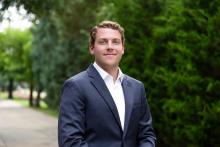 ---
---
Biography
Blake Bowman is an Asset Manager at SHOP Development. Blake assists in all facets of Asset Management including due diligence of legal documents, financial reports, operating projections, sales comparisons, lease negotiations, and marketing information. In addition to these roles Blake also assists in many aspects of the development process and makes investment recommendations including renovations, major capital expenditures, rental rates, and executing deal strategy while navigating current market conditions.
Prior to joining SHOP Development in 2023, Blake served as the Director of Property Management for Hopkins Commercial Real Estate where he managed Hopkins 500,000+ square foot portfolio with a focus on property management, leasing, and operations. Blake enjoys playing golf and watching Texas Longhorns football and basketball. 
Blake is a graduate of the University of Texas.