---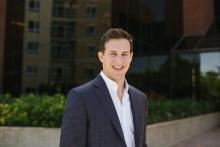 ---
---
Biography
Dan Zeltser is a Partner of WORK, a SHOP Company.  With his expertise in representing the office end user, Dan takes pride in his ability to provide real estate solutions and cost-saving scenarios that align real estate with his clients' goals. Through a creative, detailed, and analytical approach, Dan has successfully negotiated over 1 million square feet of space for his clients.
Prior to WORK, Dan acted as a Managing Director at Savills Studley where he focused on Tenant Representation.  He began his career in Washington, DC, though, where he worked in a multitude of roles within capital markets, that is, until he joined one of DC's top office tenant rep teams at Cassidy Turley (now Cushman & Wakefield).   
In 2013, Dan had been provided with the opportunity to relocate to DFW and has quickly become one of the leaders in the space. Some of Dan's more notable clients, to name a few, include ATW (formerly Big Tex Trailers), Holland & Knight,  Smokey Mountain Chew, Fiesta Restaurant Group Inc., Health Central Women's Care, Wounded Warrior Project, Fox News, and Turner Construction.
Dan earned his Bachelor's degree from the University of Maryland at College Park and his Master's degree in Real Estate Development from Georgetown University.  He is a board member and Chair of the Real Estate Committee of the Texas-Israel Chamber of Commerce, as well as a board member of the University of Maryland Alumni Association for Dallas.