---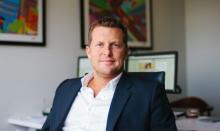 ---
---
Biography
David Sacher is a Co-Founder of SHOP Companies where he specializes in both retail acquisitions on behalf of strategic clients as well as helping to build and execute growth-strategies for retailers. David is a risk-taker and is exceptionally keen on identifying early-stage concepts. Some of these have included Charming Charlie, Beauty Brands, and Altar'D State. He also represents such industry leaders as The Fresh Market, Taco Cabana, Pollo Tropical and many others.
Prior to SHOP, David was a Partner at The Retail Connection, where he was the youngest member of the firm's Executive Committee.
David is also involved in numerous community philanthropic endeavors including: Board Member at JCC Dallas; AIPAC Capital Club; North Texas Commercial Association of Realtors and Real Estate Professionals [NTCAR]; International Council of Shopping Centers [ICSC].