Investment Sales
Gabby Rivero
---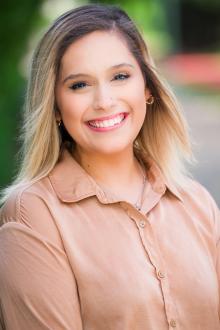 ---
---
Biography
Gabriela joined the SHOP Companies Investment Sales team in May 2022 as the Marketing and Broker Coordinator. As the Marketing and Broker Coordinator, Gabriela is responsible for managing marketing campaigns, website management, demographic and appraisal research and preparing offering memorandums and broker opinions of value. In addition, Gabriela is also responsible for assisting with any administrative transactions the team may need. Through her positive attitude and server mentality, Gabriela's strives to continuously be of assistance and aid to the success of the team. Gabriela takes pride in her attention to detail, positive attitude and strong work ethic.
Gabriela was born and raised in Dallas, TX. Her administrative experienced began her senior year of high school when she interned with Dal-Tile. There she discovered her passion for helping others and the importance of teamwork. She then went on to the University of Texas at Dallas, where she graduated with her Bachelor of Science in Marketing.
In her free time, Gabriela enjoys spending time with family, exercising or catching up on the latest Netflix series. Gabriela also enjoys watching football, specifically Dallas Cowboys football. During the football season, you can catch her at one of Dallas Cowboys games or having a cookout with her family, while watching the game.