---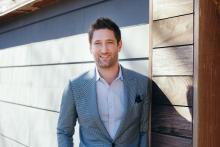 ---
---
Biography
Jay Ceitlin is a founding partner of SHOP Companies, a firm of selected peers who are the best within their discipline, and who share a passion for the retail real estate business. An award winning broker and retail expert, Jay has become one of the foremost leaders in tenant representation across Texas, Oklahoma and the Southeast, as well as a trusted advisor in discovering acquisition opportunities for key clients. Jay has been integral in the expansion plans for Zoës Kitchen, Taco Cabana, Pollo Tropical, Monarch Dental, ATI Physical Therapy, and numerous others.
In addition to tenant representation, Jay plays a role in sourcing opportunities for the company's development & investment platform.  Jay also has been successful developing strategies and expansion plans for emerging and national retailers.
Jay has received many industry awards throughout his career and was named as the Dallas Business Journal's "Rookie of the Year" in 2005 and has also received the prestigious DBJ "Heavy Hitter" & "D CEO Power Broker" award multiple times. With an unquenchable spirit to give back to his community, Jay was elected in 2013 as the President of the Board of Akiba Academy of Dallas, and is deemed the youngest President to be appointed to the institution. Jay also maintains an active role in the real estate community with his involvement in the International Council of Shopping Centers [ICSC], NTCAR and Next Generation.
Jay graduated with a bachelor's degree from the Kelly School of Business at Indiana University with a triple major in marketing, management and international studies. He is married to Kari, and they have three beautiful children-Drew, Lev & Kol.