Investment Sales
Meagan Robertson
---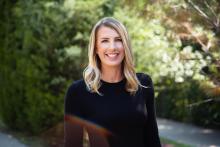 ---
---
Biography
Meagan joined SHOP Companies in July 2016 as the Investment Sales Production Coordinator. Meagan is responsible for all marketing initiatives from creation to completion. Through development of multi-media presentations, marketing campaigns, research, advertising, website management, database maintenance, and other sales related functions; Meagan continuously looks for constructive and creative ways to enhance the team's opportunity for success.
Originally from Minnesota, Meagan's real estate experience dates back to her first job in Texas, where she was an assistant to the firm's Principal Partners at The Retail Connection. Meagan then held the position of the Central Region Graphic Designer for Transwestern prior to joining the SHOP Companies.
Away from the office, Meagan enjoys spending time with her family and being outdoors. You may run across her from time to time at the various sand volleyball courts in the DFW area.