---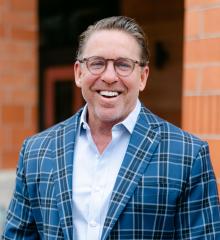 ---
---
Biography
Robby has joined SHOP Companies after a long tenure as Founder/CEO of Merit Cofffee and Roasting.  He has brought with him a unique enterpreneurial's perspective as a found & scaling operator with a lifelong passion for design, development, and real estate.
His real estate career started in 1995 with brokerage and development, specializing in architecturally relevant homes, multifamily, and creative office.
In 2009 Robby created Local Coffee which he scaled into a portfolio of 11 Retail Stores and a National Wholesale Roasting Company under the flag "Merit Coffee".  While scaling Merit, Robby took a hands on leadership role and led site selection, design, company culture, and lease negotiations.  In early 2020, Robby successfully sold the Merit Retail Cafes and Merit's National Roasting Company.
Today, Sa Antonio is his home with his wife Neesha, his boys Hunter and Tristin.  He's active on the board for Pay It Forward at Haven for Hope, still playing with coffee at Local Coffee at The Pearl (he kept the one and only "Local"), and snowboarding/hiking in the mountains as much as possible!