---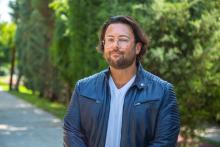 ---
---
Biography
Ross is a Partner at SHOP Companies where he has 20 years of retail real estate experience.  Ross's experience has  helped him craft a unique perspective in evaluating real estate, specifically focused on the high street retail Tenant and Property Advisory segment of the industry.  His creative approach is viewed through a lens that mixes both that of a real estate owner and retail operator as well as understanding shopping trends as being driven by the consumer.  Ross works with such brands as Aesop, Reformation, Velvet, ABLE, STAG, Faherty, Wonderspaces, and Fourpost as well as the Leasing on such assets as Pinecrest and Mockingbird Station to name a few.
Ross was formerly a Senior Vice President at The Retail Connection for 10 years where he focused on specialty retail strategies including both on the Tenant Representation and Landlord Representation sides. While at The Retail Connection, Ross played a principal role on identifying, acquiring, and implementing the repositioning/redevelopment of Village on the Parkway in Addison, TX.  Ross began his career at United Commercial Realty as an Associate in 1999 then joined The Weitzman Group as an Assistant Vice President in 2002 prior to joining The Retail Connection.
Ross has completed transactions with a number of the leading retailers, including most recently with Lululemon, J. Crew, Aesop, Reformation, Urban Outfitters, Sephora, West Elm, H&M, Madewell, Velvet and many more. 
In his free time, Ross enjoys spending time with his wife and two young boys, Griffin and Jagger.  Ross received his Bachelor Degree in Finance at The University of Texas's McCombs School of Business