---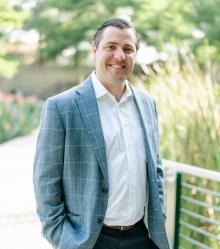 ---
---
Biography
Zach joins the SHOP Companies - San Antonio office with a focus on Landlord and Tenant Representation. Throughout his career, Zach has spent time representing local boutique developers along with large-scale retail projects in San Antonio and surrounding areas. In addition to aiding in the expansion of national and regional retailers, he will continue to provide service for Landlords in both the urban core and suburban areas of San Antonio.
Prior to joining SHOP, he began his real estate career as an Associate at Birnbaum Property Company in December of 2014. Since July 2016, Zach served as Vice President and managed a Leasing team responsible for over 1.2 million SF.
He graduated from Trinity University in 2008 with a BS in Business Administration/Finance. He remained an employee of the University in the role Assistant Coach and Recruiting Coordinator for the baseball program.